Who we are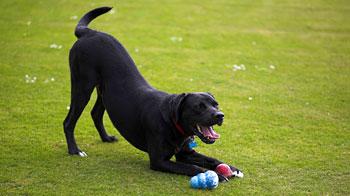 Our department of dedicated companion animal welfare scientists strives to protect and improve the welfare of pet animals, animal athletes and working animals in the UK. The department's scientific staff are qualified in a range of different areas including zoology, animal behaviour and animal welfare. Each of the department's scientists has a special interest in, and focuses on, particular companion animal species.
In addition to their technical training, our scientific staff also have extensive practical experience of working in different companion animal husbandry situations. For example, the deputy head, Dr Samantha Gaines has expertise in the husbandry and housing of kennelled dogs and has advised the military and police on the welfare of working dogs.

Find out more about what we do to protect and improve companion animal welfare.

---