Who we are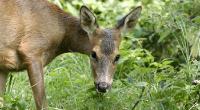 Our department has a team of seven staff with specialist knowledge and expertise in a range of scientific, animal welfare and ethical issues. Between us we hold qualifications in biology, environmental studies, animal behaviour, ecology, zoology and administration. Our practical experience includes wildlife rescue, rehabilitation and release, tracking and surveillance, and captive wild animal care.
We have expertise in lobbying, which often involves clearly communicating complex scientific facts and arguments. The department is widely recognised and respected, both nationally and internationally, by the public as well as government and non-governmental organisations.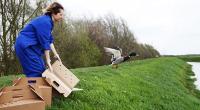 We work closely with our four wildlife centres, which employ 68 staff with a range of skills including animal care, veterinary and ecological expertise, maintenance and administration. Our wildlife centres specialise in the treatment, release and post-release monitoring of a wide variety of wildlife casualties - together they handle over 16,000 animals a year!

If you're interested in wild animals - both in captivity and in the wild - you might like to learn more about what we do. Why not explore some of the pages covering many aspects of wildlife, such as rehabilitation, non-domestic pets and what to do with injured or orphaned wild animals. We also produce helpful resources like information sheets and leaflets.
---