Who should be involved?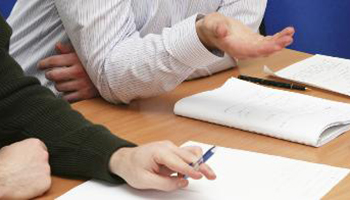 Most institutional ethics and animal care and use committees comprise a core membership of at least:
one or more senior animal care staff
one or more vets
one or more scientists
one or more community or lay members

In some countries one or more representatives from animal welfare organisations are also required.

This is the minimum necessary and getting the `right¿ people involved is integral to developing an effective and progressive committee whether institutional, regional or national.

Given the range of tasks, a balance of different levels of seniority, roles, expertise and perspectives is needed. Advice on the key competencies and personal qualities are set out in Guiding principles on good practice for Animal Welfare and Ethical Review Bodies (2015) (PDF 1.76MB) published by the RSPCA and LASA.

Effective communication about the aims of the committees work - and its outcomes - and implementation of agreed recommendations are also important. Senior management need to understand and support the aims and responsibilities of the committee in order to achieve engagement of all staff across individual institutions and good outcomes for animal welfare, science and public perception.

Selection of the Chair is another key consideration - it needs someone willing and able to create an inclusive environment that encourages open and forthright discussion, including constructive challenge to the status quo.

In the UK, under the amended Animals (Scientific Procedures) Act 1986, the new `named people¿ (the Named Information Officer; the Named Training and Competence Officer) should be "actively involved" in the UK Animal Welfare and Ethical Review Body (AWERB) as well as the Named Animal Care and Welfare Officer, and the Named Veterinary Surgeon.