Staff training and competence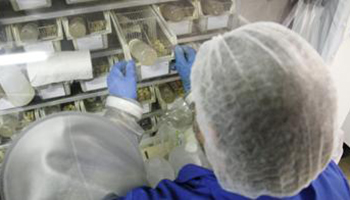 National and international legislation and guidelines emphasise the importance of good training and competency for all those caring and/or using animals in scientific procedures. This is important both for good science and animal welfare and to ensure compliance with ethical and legal requirements.

Training needs to encompass knowledge-based and practical skills as well as the development of a responsible attittude to animal care and use. Topics include:
legislation
ethics
animal welfare
all 3Rs
experimental design
recognition and alleviation of pain and distress
practical animal handling and procedures
humane killing

As with any scientific discipline, competency, particularly in practical skills, takes time to develop and good supervision during on-the-job training is central to the development of core skills and attitudes. Once competence is achieved, it must be maintained through life-long learning with refresher training at suitable intervals, taking into account changes developments in any of the topics above.

The way training and assessment of competency is organised at an institutional level will vary, but local ethics or animal care and use committees (Animal Welfare and Ethical Review Bodies in the UK) will want to be confident that there is a good system of training through to competency in place for all relevant staff. The UK Laboratory Animal Science Association (LASA) has produced useful guiding principles that are relevant in all situations.

Training for members of ethics and animal care and use committees
Countries with institutional committees recognise the need for training of members but there is little guidance on what this should include. In the UK, the RSPCA provides an annual forum for lay members of AWERBs and a Lay Member's Handbook (2015), both of which other categories of member also find useful. Alongside other UK organisations and trainers, we are currently considering what other training could be provided.

The USA have an excellent organisation for their Institutional Animal Care and Use Committees - PRIM&R - which provides extensive conferences and resources and is a good model.