Our wildlife rehabilitation standards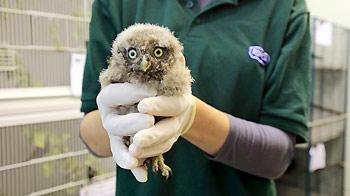 By way of improving and updating the RSPCA's standards of wildlife rehabilitation, in 2011 we set up a partnership arrangement with rehabilitation centres across England and Wales.
Our inspectors and wildlife centres have long worked closely with other rehabilitators for the benefit of wild animal welfare and hope to continue to do so.
The introduction of the Animal Welfare Act in 2006 gave the Society the legal responsibility to review the working arrangements it had with all external groups. This law means we have to ensure that any establishment we use to board or rehabilitate animals does so to an acceptable standard.
How the improved standards work
In 2011 we introduced a new system in which any wildlife rehabilitators that we use first complete a form to say they agree to uphold certain standards and adhere to certain policies.
This is followed up with a visit from a wildlife officer from the inspectorate wildlife team so we can see these standards in operation.
These standards have been compiled with the help of many people within and outside of the RSPCA, including our inspectorate, vets, wildlife experts and rehabilitators.
We believe that most of these standards can be met with relatively modest, low cost facilities and equipment, but do require good husbandry and a thorough understanding of the welfare needs of wild animals.
This form has been sent out to more than 100 wildlife establishments and we are still receiving the completed forms and carrying out visits.
We are proud to be working with a list of over 50 RSPCA approved wildlife rehabilitators across England and Wales and are very grateful to these rehabilitators for their involvement in the scheme. Together we can provide high standards of wildlife rehabilitation for the benefit of wild animal welfare.
Our Establishment standards for wildlife rehabilitation (PDF 208KB) can be downloade here. Any rehabilitator who then wishes to work in partnership with us can request a form by emailing us at: wildlife@rspca.org.uk
You can also find Guidance for wildlife rehabilitators in terms of the Animal Welfare Act (PDF 260KB) here.
In the meantime...
If you need further help find a wildlife rehabilitator.